About Carol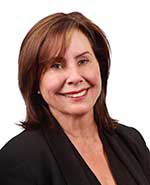 Office: 613-831-9628
Cell: 613-266-9628
1-888-223-2139
Email
Carol Traversy
I am a dedicated full time real estate sales professional, committed to providing service and support that will exceed your expectations whether you are buying or selling real estate. My dedication and performance has resulted in being a consistent award winner with Coldwell Banker.
As native of Ottawa and long time resident of Stittsville since 1983, I possess the market knowledge of the city of Ottawa and surrounding areas as well as the community of Stittsville where I am proud to live and work in. My enthusiasm for my job is contagious and I will certainly help make your home buying or selling an educated experience. Integrity and hard work along with a real love of the real estate market are the foundation of my success.
Credentials
Top Ten Company Producer
ABR – Accredited Buyer's Representative Designation
Relocations Specialist
Coldwell Banker Previews International
Coldwell Banker International President's Circle
Coldwell Banker President's Circle
Testimonials
Both on the buying and selling end, Carol made our transactions effortless. She was always in communication with us, keeping us apprised every step of the way. And when we reached out to contact her, we received a rapid, knowledgeable response. She has extensive familiarity of the greater Ottawa area market and always responded to our inquiries with great detail.
• Kristen & Tyler
We do not hesitate to recommend Carol and her office; we know anyone who chooses to work with them will receive professional and exceptional service.
• Kristen & Tyler
Two of the most important decisions one will take when selling a house is; first, to select the right realtor(s); and secondly, to take their advice. The role of the realtor has changed considerably; and the services that the first-rate ones like Carol now provide are even more critical today. She was obviously very knowledgeable, enthusiastic and committed and patiently led us step-by-step through the selling process. Perhaps the words I used when our deal was about to close best summarize our feelings about Carol and the services she provided for us . "Damn you're good!"
• George and Patricia